NCHH30 Throwback Thursday
Week 2: June 9, 2022
by Christopher Bloom
NCHH turns THIRTY this year, so we're celebrating with a new "Throwback Thursday" photo each week.
Our longtime friend Ruth Lindberg's birthday was yesterday (HBD, Ruth!), so we thought WHY NOT share this photo of Ruth fielding a question during a health impact assessment (HIA) presentation in Hanover, Maryland, on August 6, 2013?
We first met Ruth when she worked for the Rhode Island Department of Health; she soon interned for us, and we were so impressed that we hired her to be a program manager! Ruth now works for the Pew Charitable Trusts, where she directs the Health Impact Project. Ruth's impact on NCHH cannot be overstated: In addition to her superior work, she was also instrumental in bringing Amanda Reddy from the New York State Department of Health to the NCHH family. (Amanda is now NCHH's executive director, so it's kind of a big deal.)
As for the HIA project, you'll note from the photo that it was to be a intermodal facility for the railroad line. Our team warned of the possible future negative health impacts—which were significant—and the project was relocated to a more appropriate site. You can find additional detail on that project here: https://nchh.org/tools-and-data/technical-assistance/baltimore-washington-rail-intermodal-facility-health-impact-assessment/
See You Next Week
We hope that you've enjoyed this throwback in honor of our 30th anniversary. Remember that we'll post a new throwback every Thursday morning at 9:04 a.m. on Facebook, Instagram, LinkedIn, and Twitter through May 25, 2023. If you've missed a previous post, you can always reminisce with us via our NCHH30 gallery.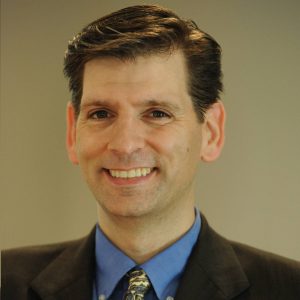 Christopher Bloom is NCHH's communications and marketing manager. He joined NCHH in 2008 after nearly a decade in the real estate industry. In a previous role at NCHH, he coordinated a national Renovation, Repair, and Painting (RRP) training program, one of the most successful in the nation. He holds a Bachelor of Arts degree in English Textual Studies from Syracuse University.