NCHH30 Throwback Thursday
Week 3: June 16, 2022
by Christopher Bloom
NCHH turns THIRTY this year, so we're celebrating with a new "Throwback Thursday" photo each week.
Amy Murphy has worked as part of our team since 2008, where she provides training and technical assistance, drawing from over 30 years of experience in the fields of lead poisoning prevention and healthy homes. Amy's also highly skilled meeting facilitator—meaning that particpants often report how much they enjoy the sessions she runs. We're extremely fortunate to have Amy in the NCHH family!
In this photo from June 12, 2019, Amy is shown talking with Megan Hughes, sanitarian for the New York State Department of Health, and lead poisoning prevention stakeholders from Onondaga County and the City of Syracuse during one of NCHH's biannual site visits for the New York State Childhood Lead Poisoning Primary Prevention Program (CLPPP+).
New York State's program supports enhanced primary prevention efforts at the 20 local health departments whose counties account for approximately 90% of children under the age of six with newly identified blood lead levels of 5 µg/dL and above. NCHH provides ongoing technical assistance and evaluation support to the NYSDOH and the CLPPP+ grantees.
Learn more about NCHH's work with the NYS CLPPP+ here: https://nchh.org/tools-and-data/technical-assistance/nys-clpppp/
See You Next Week
We hope that you've enjoyed this throwback in honor of our 30th anniversary. Remember that we'll post a new throwback every Thursday morning at 9:04 a.m. on Facebook, Instagram, LinkedIn, and Twitter through May 25, 2023. If you've missed a previous post, you can always reminisce with us via our NCHH30 gallery.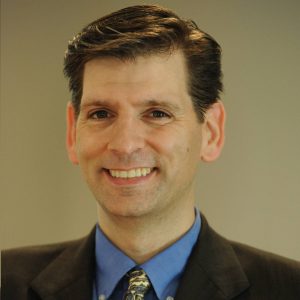 Christopher Bloom is NCHH's communications and marketing manager. He joined NCHH in 2008 after nearly a decade in the real estate industry. In a previous role at NCHH, he coordinated a national Renovation, Repair, and Painting (RRP) training program, one of the most successful in the nation. He holds a Bachelor of Arts degree in English Textual Studies from Syracuse University.