NCHH30 Throwback Thursday
Week 6: July 7, 2022
by Christopher Bloom
NCHH turns THIRTY this year, so we're celebrating with a new "Throwback Thursday" photo each week.
For this week's throwback, we're sharing a June 30, 2016, photo of Dr. David Jacobs, NCHH's chief scientist, as he speaks to Congress about lead poisoning, a topic he is eminently qualified to discuss.
For those not already in the know, Dr. Jacobs is one of our country's foremost authorities on lead poisoning prevention and has authored or coauthored more than 100 articles and reports on this topic and others related to healthy housing. He also served as the principal author of both the healthy homes report to Congress in 1999 (summary here) and the President's Task Force Report in 2000.
Fun fact: David Jacobs was one of the very first people to be hired by founding executive director Nick Farr for our fledgling organization back in 1992, serving as our original deputy director. Dr. Jacobs left NCHH in 1995 to run the Office of Healthy Housing and Lead Hazard Control at the U.S. Department of Housing and Urban Development but returned to NCHH in 2006 and has been with us ever since.
We'll certainly be seeing and saying more about David Jacobs in future throwbacks.
See You Next Week
We hope that you've enjoyed this throwback in honor of our 30th anniversary. Remember that we'll post a new throwback every Thursday morning at 9:04 a.m. on Facebook, Instagram, LinkedIn, and Twitter through May 25, 2023. If you've missed a previous post, you can always reminisce with us via our NCHH30 gallery.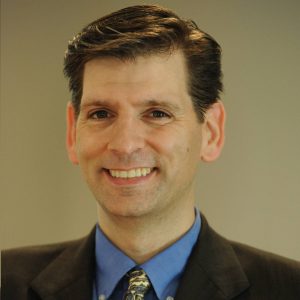 Christopher Bloom is NCHH's communications and marketing manager. He joined NCHH in 2008 after nearly a decade in the real estate industry. In a previous role at NCHH, he coordinated a national Renovation, Repair, and Painting (RRP) training program, one of the most successful in the nation. He holds a Bachelor of Arts degree in English Textual Studies from Syracuse University.