NCHH30 Throwback Thursday
Week 20: October 13, 2022
by Christopher Bloom
NCHH turned THIRTY this year, so we're celebrating with a new "Throwback Thursday" photo each week.
For this week's throwback, we revisit one of our favorite dates in NCHH history. On October 16, 2013, a committed team made up of NCHH and Healthy Housing Solutions staff (plus a board member or two) made a special trip to northern Virginia, for a Rebuilding Together Arlington/Fairfax/Falls Church (RT-AFF) event at the home of Ms. Erma Taylor of Falls Church. Don Ryan, then an NCHH board member, also worked for RT-AFF and coordinated NCHH's involvement. 
It's important to understand a few things about our staff. The first is that we are generally tied to our desks, so it was great to get out of the office and do something completely different for a change. The second thing to understand is that while we know what conditions support healthier home environments, that doesn't mean that we all possess the education and expertise required to physically transform a home from hazardous to healthy; so, this project presented both a challenge and an opportunity for some of our team members to learn some home improvement skills. Finally, while we work every day to improve the lives of people we'll never meet, our day in Falls Church afforded us the opportunity to see change in real time and to help a person who's standing right in front of us and make her day. It's extremely gratifying work, and it's easy to see why organizations like Rebuilding Together love what they do.
On this day, we split the team into several work groups: groups to tackle issues on the main floor and basement, a group to replace the flooring upstairs, a group assigned to yard work (yes, yard work is important in creating a healthy home), and last but not least, a stain crew. Ms. Taylor's home already had one major healthy homes improvement in the form of a long wooden ramp, but her ramp needed to be sanded and re-stained in order to keep the planks and rails from deteriorating. This photo features (from left to right) Jill Breysse, Laura Titus, and Amanda Reddy sanding away the flaking stain from Ms. Taylor's rails. Jill and Amanda are still with NCHH, but Laura left Solutions in 2019.
As for Erma Taylor, this was not the last time we'd see her. We brought her to Congress with us in 2015 to talk about the importance of continued funding for healthy homes. We're pretty certain that she never imagined when we descended on her property that she'd someday serve as a consumer advocate for healthy housing, talking to congressional aides and rubbing elbows with the former Surgeon General Joycelyn Elders!
You can read Ms. Taylor's story here. 
It was a hard day's work to be sure, but we enjoyed helping to make Ms. Taylor's home healthier and safer than before. If the opportunity presents itself, we'd love to spend another day helping a new friend around the house.
See You Next Week
We hope that you've enjoyed this throwback in honor of our 30th anniversary. Remember that we'll post a new throwback every Thursday morning at 9:04 a.m. on Facebook, Instagram, LinkedIn, and Twitter through May 25, 2023. If you've missed a previous post, you can always reminisce with us via our NCHH30 gallery.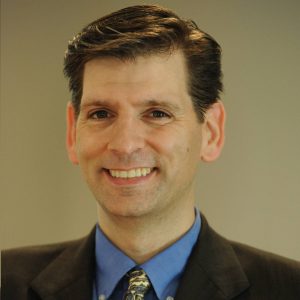 Christopher Bloom is NCHH's communications and marketing manager. He joined NCHH in 2008 after nearly a decade in the real estate industry. In a previous role at NCHH, he coordinated a national Renovation, Repair, and Painting (RRP) training program, one of the most successful in the nation. He holds a Bachelor of Arts degree in English Textual Studies from Syracuse University.