NCHH30 Throwback Thursday
Week 21: October 20, 2022
by Christopher Bloom
NCHH turned THIRTY this year, so we're celebrating with a new "Throwback Thursday" photo each week.
For this week's throwback, we revisit Jack Anderson's going-away party (October 24, 2008). Jack came to NCHH in 1992 after having spent over 15 years in the property and casualty insurance industry specializing in environmental liability insurance. His understanding of insurance claims involving chemical exposures, lead-based paint, and EPA Superfund cleanup added something special to our toolbox. Among Jack's notable work are a 1993 paper titled A Study to Determine the Availability of Lead Liability Insurance for the Private Owners of Low to Moderate Income Rental Housing (not yet available online) and contributions to the
seminal Healthy Homes Program Guidance Manual from 2012.
Jack worked for NCHH until 2003, when he was tapped to serve as president and CEO of our for-profit subsidiary, Healthy Housing Solutions. After five years with Solutions, he decided it was time to move on, so we wished him a bon voyage and gave him this farewell gift. But Jack got homesick and rejoined Solutions in 2010. This time he stayed until 2018.
As we mentioned in a previous post, Jack is a huge fan of classic cars (hence the framed art), specifically American makes and models. Since leaving the NCHH nest, Jack has focused his attention to his automobile appraisal business. We wish Jack continued success turning his hobby into the third act of a long and distinguished career!
See You Next Week
We hope that you've enjoyed this throwback in honor of our 30th anniversary. Remember that we'll post a new throwback every Thursday morning at 9:04 a.m. on Facebook, Instagram, LinkedIn, and Twitter through May 25, 2023. If you've missed a previous post, you can always reminisce with us via our NCHH30 gallery.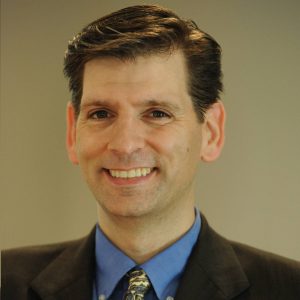 Christopher Bloom is NCHH's communications and marketing manager. He joined NCHH in 2008 after nearly a decade in the real estate industry. In a previous role at NCHH, he coordinated a national Renovation, Repair, and Painting (RRP) training program, one of the most successful in the nation. He holds a Bachelor of Arts degree in English Textual Studies from Syracuse University.