NCHH30 Throwback Thursday
Week 46: April 13, 2023
by Christopher Bloom
NCHH turned THIRTY on September 4, 2022, so we're celebrating with a new "Throwback Thursday" photo each week.
This may surprise some of our readers—although we hope not—but NCHH is a scientific organization. Yes, NCHH is a public health organization and an advocacy organization; but we were established as and are, first and foremost, a research organization. We hypothesize, study, and report before we disseminate all this helpful information to you.
So, it really shouldn't surprise anyone that we showed up at the March for Science in Washington, DC, on April 22, 2017. NCHH is not a political organization, but we called foul when the administration in charge appeared to be in favor of discrediting, curtailing the power of, or outright dismantling the critically important government agencies who are working to keep Americans safe and healthy.
The March for Science website stated our concerns and yours succinctly: an "American government that ignores science to pursue ideological agendas endangers the world."
The weather was cold and rainy, but the turnout was robust: approximately 100,000 scientists and advocates turned out to show support for CDC, DOE, EPA, HUD, and issues both general and specific. We saw many excellent posters—angry, funny, informative—and snapped photos of some of our favorites, which we may share in the future.
For now, why not check out our throwbacks for this week? We have NCHH and Healthy Housing Solutions staff standing still just long enough to snap a few pictures. First up are Chief Scientist Dr. David Jacobs and Deputy Director Jonathan Wilson; in the second photo are Communications Manager Christopher Bloom with Executive Director Amanda Reddy, Healthy Housing Solutions' Senior Project Manager Noreen Beatley, and marching pal George Steele.
We've talked about the NCHH crew many times over the past year, but some of you may not know Noreen. Noreen Beatley has worked for NCHH's subsidiary, Healthy Housing Solutions, since 2009. She's currently managing Solutions' Evaluation of HUD's Older Adults Home Modification Grant Program, which provides safety upgrades to seniors' homes to help them live independently longer. Noreen has also managed several major Solutions projects for HUD, including the Healthy Communities Transformation Initiative (HCTI), which led to the creation of the Community Health Index. She also played an integral role developing HUD's senior falls prevention and integrated care report and toolkit. She also recently managed a project on the NCHH side, culminating in our recent report, Healthy Housing in Alexandria: Where We Are and We Can Go.
We wish we could say this was the last time we felt a need to march on Washington, but it was just one of several trips we'd make in support of healthy homes for all.
See You Next Week
We hope that you've enjoyed this throwback in honor of our 30th anniversary. Remember that we'll post a new throwback every Thursday morning at 9:04 a.m. on Facebook, Instagram, LinkedIn, and Twitter through May 25, 2023. If you've missed a previous post, you can always reminisce with us via our NCHH30 gallery.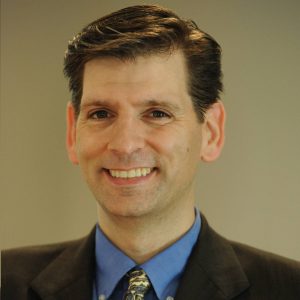 Christopher Bloom is NCHH's communications and marketing manager. He joined NCHH in 2008 after nearly a decade in the real estate industry. In a previous role at NCHH, he coordinated a national Renovation, Repair, and Painting (RRP) training program, one of the most successful in the nation. He holds a Bachelor of Arts degree in English Textual Studies from Syracuse University.