NCHH30 Throwback Thursday
Week 47: April 20, 2023
by Christopher Bloom
NCHH turned THIRTY on September 4, 2022, so we're celebrating with a new "Throwback Thursday" photo each week.
Here's a fun throwback from the "NCHH25" reunion reception we held at the
Historic Oakland Manor
in Columbia on September 7, 2017.
According to the National Center on Charitable Statistics, 30% of nonprofits fail within the first decade, and here we were at 25 years, having weathered our share of rough patches and come out on the other side, better than ever. We felt that reaching the quarter-century mark was as good a reason to celebrate as any, so we decided to take a break from fighting for healthier housing to kick back with old friends and colleagues
—the folks who helped us get to where we were.
O
ur goal for the reunion reception was to invite every current or former staff and board member we could track down to the event. Unfortunately, there were a several people we couldn't find (if you're one of them, please get in touch!), and of course there were several who were unable to make the trip. That said, we still filled the room with
familiar faces, a great mix of past associates, current staff, and most of our board. The food was delicious, the memories were many, and the smiles were too numerous to count.
Speaking of smiles, here's Dr. Lillian Agbeyegbe, NCHH project manager from 2016 to 2018, snapping a selfie with past Solutions president Michelle Nusum-Smith and Laura Titus, who ran the daily operations for the Healthy Homes Training Center until 2019. We've been in touch with Laura a few times since then and even worked on a project or two together. As we mentioned back in Week 14, Michelle now offers instruction and consultation as the Word Woman LLC.
As for Lillian, she's worked for the last several years as the senior manager of community engagement with Polaris, an organization dedicated to fighting human trafficking and serving those affected by it. It's very important work, and we're glad Lillian is applying her skills and knowledge there. We look forward to catching up with her again soon.
Thanks to our friend,
Lloyd Wolf (www.lloydwolf.com), for his excellent work capturing our memories of this wonderful night. We never did see any of Lillian's photos; but with these subjects, we're sure the pictures were amazing!  
See You Next Week
We hope that you've enjoyed this throwback in honor of our 30th anniversary. Remember that we'll post a new throwback every Thursday morning at 9:04 a.m. on Facebook, Instagram, LinkedIn, and Twitter through May 25, 2023. If you've missed a previous post, you can always reminisce with us via our NCHH30 gallery.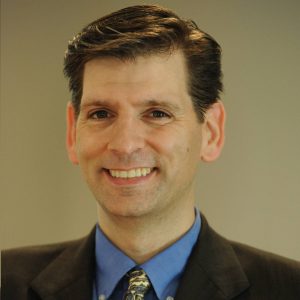 Christopher Bloom is NCHH's communications and marketing manager. He joined NCHH in 2008 after nearly a decade in the real estate industry. In a previous role at NCHH, he coordinated a national Renovation, Repair, and Painting (RRP) training program, one of the most successful in the nation. He holds a Bachelor of Arts degree in English Textual Studies from Syracuse University.