NCHH30 Throwback Thursday
Week 48: April 27, 2023
by Christopher Bloom
NCHH turned THIRTY on September 4, 2022, so we're celebrating with a new "Throwback Thursday" photo each week.
This week's throwback serves as a continuation of the one we posted two weeks back, in which members of our team participated in the March for Science in Washington, DC, on April 22, 2017. In this week's photo, we're marching again—this time at the People's Climate March the following week.
American astrophysicist Neil DeGrasse Tyson, who we would agree is a very smart guy, said, "The good thing about science is that it's true whether or not you believe in it." Unfortunately, certain high-ranking members of our government were attempting to downplay the impact of global climate change, a phenomenon that pretty much everyone had already agreed was a Real Thing. (So much has been discussed and done on the topic of climate change since April 29, 2017, that it actually felt ridiculous to write the preceding sentence, and that's because it was a ridiculous stance.)
We'll remind you that NCHH is not a political organization it is very much pro-science, health, and equity; and so we had to show up once again in support of scientifically sound environmental policies. At least the weather cooperated.
In this picture, Chief Scientist Dr. David Jacobs is wearing his brand new March for Science tee shirt; Executive Director Amanda Reddy, is showing off a very climate-conscious sign, and Joan Davis is sticking up for the bees. Joan is both a longtime friend of Amanda's—she was one of Amanda's favorite teachers back in high school—as well as Dave's partner. And no, Amanda did not introduce them. Things just have a funny way of working out sometimes.
Will this be the last time we'll have to march in support of policies that promote the health and well-being of our nation's 332 million people, of the eight billion around the world? Maybe not, but there's always hope.
See You Next Week
We hope that you've enjoyed this throwback in honor of our 30th anniversary. Remember that we'll post a new throwback every Thursday morning at 9:04 a.m. on Facebook, Instagram, LinkedIn, and Twitter through May 25, 2023. If you've missed a previous post, you can always reminisce with us via our NCHH30 gallery.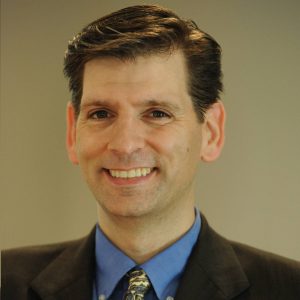 Christopher Bloom is NCHH's communications and marketing manager. He joined NCHH in 2008 after nearly a decade in the real estate industry. In a previous role at NCHH, he coordinated a national Renovation, Repair, and Painting (RRP) training program, one of the most successful in the nation. He holds a Bachelor of Arts degree in English Textual Studies from Syracuse University.