NCHH30 Throwback Thursday
Week 50: May 11, 2023
by Christopher Bloom
NCHH turned THIRTY on September 4, 2022, so we're celebrating with a new "Throwback Thursday" photo each week.
For this week's throwback, we revisited this great photo of our former executive director, Rebecca Morley​, who succeeded Nick Farr and ran the organization until 2014. Rebecca appears to be having a great time at the National Healthy Housing Policy Summit on May 7, 2009.
The National Healthy Housing Policy Summit was hosted by NCHH and the Alliance for Healthy Homes hosted at the National Association of Home Builders' headquarters in Washington, DC. The summit was a collaboration between several key national partner organizations and was supported generously by the Centers for Disease Control and Prevention, the Home Depot Foundation, The Kresge Foundation, and the Robert Wood Johnson Foundation Commission to Build a Healthier America.
It brought together a roundtable of leading organizations and experts in housing, public health, and environmental policy; housing finance, construction, codes, rehabilitation, management; green building, energy efficiency, indoor air quality, and environmental health; and tenant rights, homeownership, and community organizing.
Finally, and perhaps most significantly, this meeting spurred the creation of the National Safe and Healthy Housing Coalition, which has grown to over 650 members, including 400 organizations. This broad, voluntary coalition works to improve housing conditions nationwide through education and outreach to key national stakeholders and federal public decision makers.
We discussed the events leading up to the National Healthy Housing Policy Summit and the National Safe and Healthy Housing Coalition a few years back as we celebrated the coalition's 10th anniversary. Read about the history and accomplishments made by the National Safe and Healthy Housing Coalition first decade.
See You Next Week
We hope that you've enjoyed this throwback in honor of our 30th anniversary. Remember that we'll post a new throwback every Thursday morning at 9:04 a.m. on Facebook, Instagram, LinkedIn, and Twitter through May 25, 2023. If you've missed a previous post, you can always reminisce with us via our NCHH30 gallery.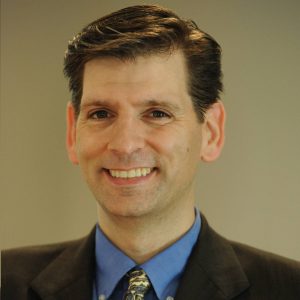 Christopher Bloom is NCHH's communications and marketing manager. He joined NCHH in 2008 after nearly a decade in the real estate industry. In a previous role at NCHH, he coordinated a national Renovation, Repair, and Painting (RRP) training program, one of the most successful in the nation. He holds a Bachelor of Arts degree in English Textual Studies from Syracuse University.