NCHH30 Throwback Thursday
Week 54: June 8, 2023
by Christopher Bloom
NCHH turned THIRTY on September 4, 2022, so we're celebrating with a new "Throwback Thursday" photo each week.
We're a week into National Healthy Homes Month, and everyone around here is extremely busy, so this will be a short post. Today's throwback revisits the National Healthy Housing Standard launch event at DC's National Press Club on May 16, 2014. You can read all about the event—and the Standard—in our week 13 and week 35 posts, but we thought we'd share this photo of Jane Malone speaking expertly about the Standard to Linda Couch of LeadingAge. You can read much more about Jane in our week 34 post.
While you're here, don't forget to sign up for our fifth annual National Healthy Homes Month Twitter chat.
See You Next Week
We hope that you've enjoyed this throwback in honor of our 30th anniversary. Remember that we'll post a new throwback every Thursday morning at 9:04 a.m. on Facebook, Instagram, LinkedIn, and Twitter through September 2023. If you've missed a previous post, you can always reminisce with us via our NCHH30 gallery.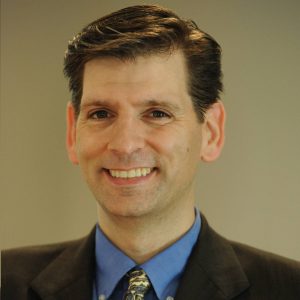 Christopher Bloom is NCHH's communications and marketing manager. He joined NCHH in 2008 after nearly a decade in the real estate industry. In a previous role at NCHH, he coordinated a national Renovation, Repair, and Painting (RRP) training program, one of the most successful in the nation. He holds a Bachelor of Arts degree in English Textual Studies from Syracuse University.